Latest article: how to enlarge your plasmonic enhancement factor
Recently released in International Journal of Optics, this study describes how to show enlarged values of fluorescence enhancement factor using optical (plasmonic) antennas without changing the antenna design. The discussion here focuses on the influence of excitation intensity, reference quantum yield and collection efficiency. Some general formulas are given, which should help avoid some confusions.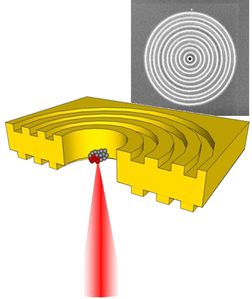 To my knowledge, this is also the first reference of Didier Wampas in a research article. Enjoy!
Pour être informé des derniers articles, inscrivez vous :