Master Erasmus Mundus Nano Bio Photonics
The Master for Photonics Engineering, Nanophotonics and Biophotonics merging top universities in Marseille, Karlsruhe and Barcelona is seeking excellent students candidates of European Union nationality. 8 positions are offered, with a grant up to 10 000 € / year. See the link.
- State-of-the-art teaching on modern photonics
- Prestigious Erasmus Mundus program
- Up to 10 000 € / year scholarship
- International culture exchange among students (20 students: 8 from EU and 12 non-EU).
- Boiling student ambiances of Marseille, Karlsruhe and Barcelona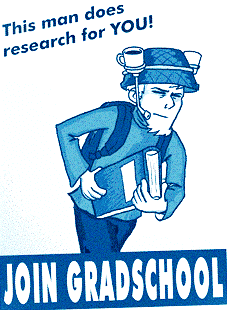 (c) Jorge Cham, phdcomics.com

Pour être informé des derniers articles, inscrivez vous :